wtf?! architecture
St Nicholas Eastern Orthodox Church, Springdale AR
This church was designed by someone who hates churches. And God. WTF, Marlon Blackwell?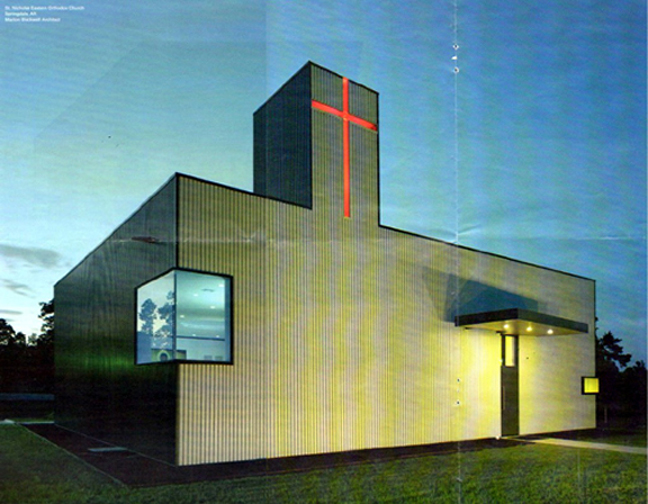 Architecture Addiction on Facebook.


3. Donate a book to the Architecture Addiction Library Or send me your book if you'd like it to be reviewed here.

4. Support this site. People typically give $12. You help make Architecture Addiction possible. Thank you for your support!

5. And tell me what you think... I really want to know!
Comments