I like this house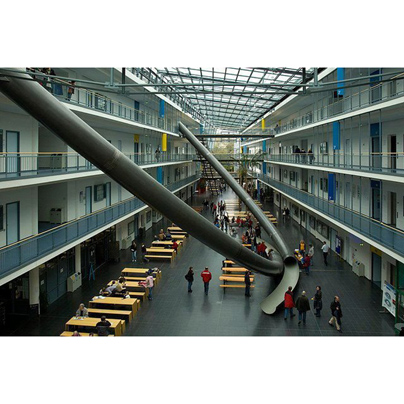 In order to help students get downstairs more quickly, the Polytechnic University of Munich, Germany, installed two huge curved pipe slides in the patio of the teaching building.
+ Did you enjoy this?
1. Like Architecture Addiction and you'll receive notifications on Facebook when there's something new on the site.
* Some browsers don't show the Facebook Like Box -- and no one seems to know why! If you don't see our Facebook Like Box, you can use this link to visit Architecture Addiction on Facebook.

2. Donate a book to the Architecture Addiction Library
3. Support this site. People typically give $12. You help make Architecture Addiction possible. Thank you for your support!
4. And tell me what you think... I really want to know!
Comments